7 Virtual Event Ideas for Any Alert Level

Events are all about celebration, connection and networking. It's what we love about them – bringing people together. Be it your team, stakeholders, customers or prospects, we still need to connect even at a distance.
Whether we have to be socially distanced or not, these things are still achievable and not only that, the new technology at our fingertips for creating virtual events is incredibly exciting!
This unique opportunity to find creative ways to interact safely has our minds running wild with ideas! And we're here to share. We are as committed now as ever, to providing safe platforms for our clients to nurture connection, celebration and optimism for their passionate teams. All the ingredients to allow them in their quest to keep their work fresh, bold and exciting every time.
Virtual gatherings on a smaller scale
There are some pretty inventive visual ways to liven up your typical video calls. Check out our ideas below and chat to us about how we make them work for you:
Start small: customizable backgrounds
It could be as simple as having your logo behind each of your employees or a fully customized theme that you can download and display. Add a bit of light-hearted fun to your catchups!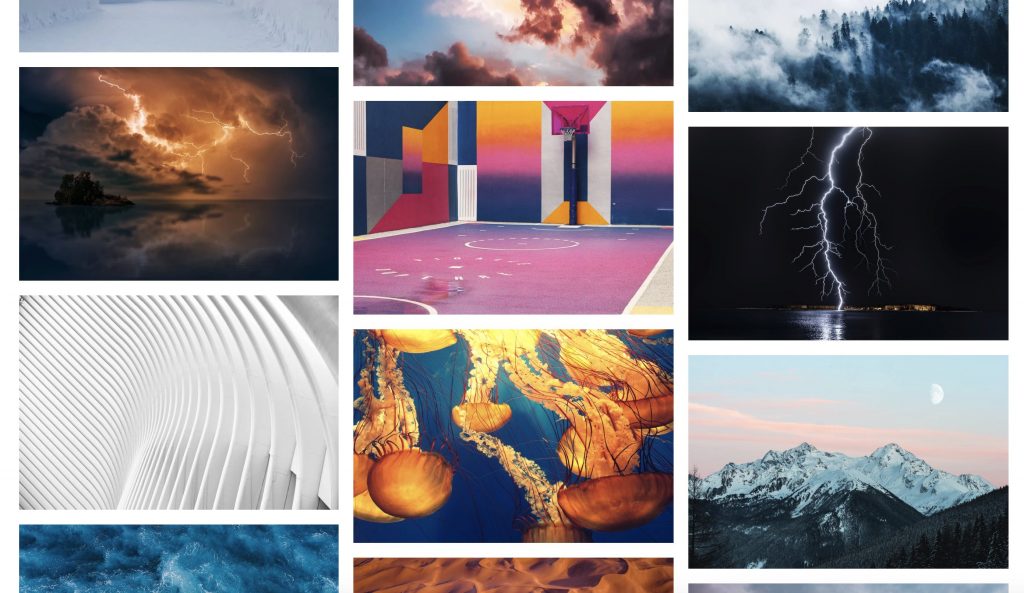 Custom virtual spaces
Take it up a notch. Luminary Group can transform your office into a fully-themed space that teams can visit virtually! Turn the familiar boardroom into a beach scene, jungle or any theme you can dream up to surprise your staff. They can even select aspects of the scene to make their computer background!
Fully immersive virtual experience
It's a step before VR, but allows your colleagues or guests to recreate the experience of entering and moving through an exciting event space from their device! These virtual environments can be themed any style and feature interactive elements that attendees can engage with. What these are can be up to you! This is a great way to get creative, have fun and do something unexpected for your team.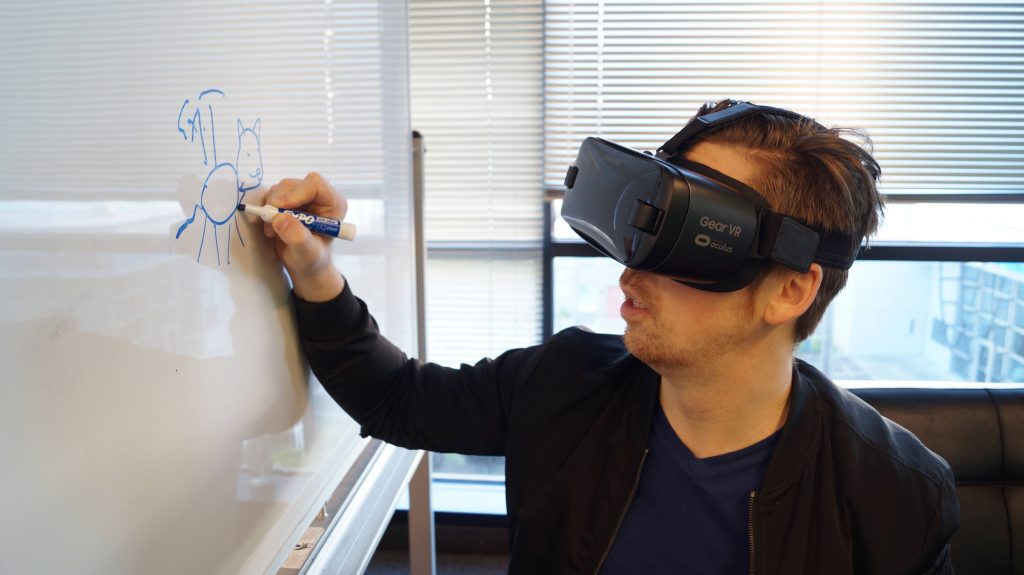 Virtual events on a larger scale
Where do you start when it comes to virtual events? Whether it's a fully virtual event, a blend or a back-up just in case, we have your back.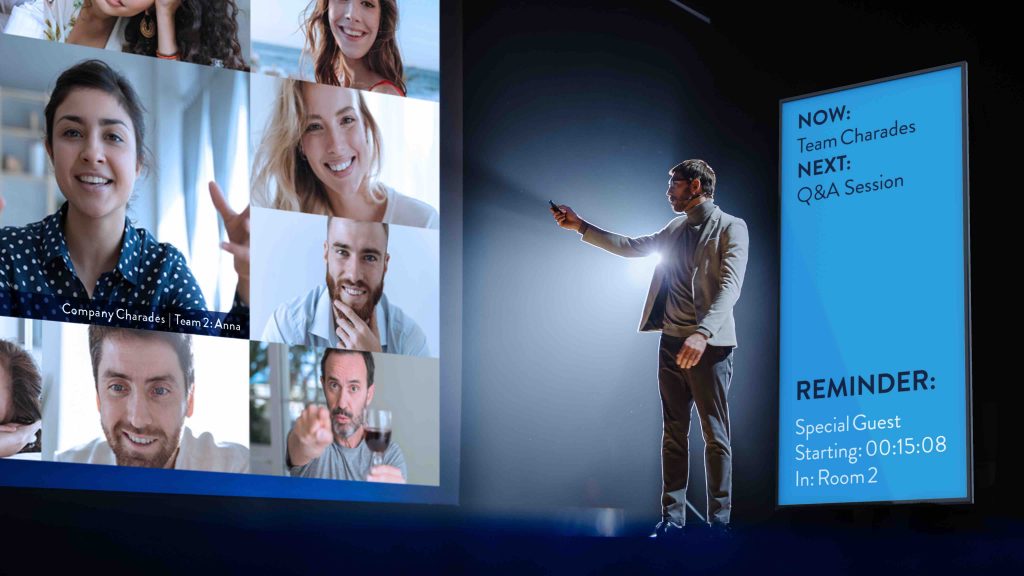 Virtual morning tea
It's everybody's favourite. Share a hot drink and some treats with your team from a distance with the help of Luminary! We create you a virtual café location for everyone to check into, and just in time for the meeting to start we will deliver each team member some morning tea goodies! Everyone shares in the experience from the comfort of their own homes.
Wellbeing packs
Wellbeing is crucial in the workplace and now more than ever, we are hearing buzz around helping staff stay happy and healthy. This virtual location is spa-themed, dropped off to your team could be a pamper pack with face masks, skincare products, relaxation items. You could even offer a guided yoga or meditation session!
Pizza party
Who doesn't love pizza? It can be adjusted to meet most dietary requirements and provides an easy opportunity to socialize over some yummy food. We suggest making this special by a virtual interactive cooking session! We drop off all the ingredients to your team members to each make the pizzas and your team have fun competing to make them look the best. We can even provide the winner with an engraved pizza board!
Hosted Games
A great opportunity to bond with your team and get to know each other better, there are endless options when it comes to a games night! Think bingo, perhaps a celebrity host or MC, a quiz – something funny, light-hearted and perfectly suited to staying distanced.
Games room
There are plenty of fun games that the team can log into and play together. We can set up your custom games room, prepped and ready with your choice of entertainment and even supply prizes to the winners!
Virtual pub
Get Luminary in to style your office or a virtual space as ye olde English pub and you'll be set for beer o'clock in no time! In the virtual space, your team can create avatars and interact with each other with the 360* camera. Delivered to your doors could be drinks and nibbles, and why not throw in a hosted pub quiz to the mix?
Virtual conferences
Did you know that we can design a digital conference space complete with a stage for your avatar, presentation screen and branded theming? As if you are sitting in the audience at an amphitheatre watching a speaker, level up your conference game and make the team feel connected from a distance.
In a nutshell
We have the technology available now to keep events alive and exciting, so why not use it? The possibilities truly are limitless, so whatever your goals are for your event, large or small, we can help.
Chat to us today about how we can make the magic happen for you!